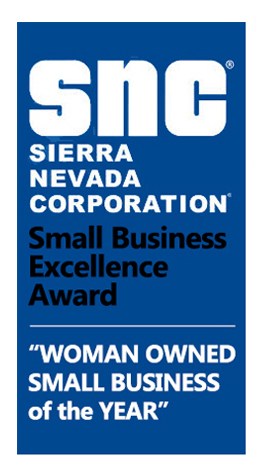 Seymour, Conn. Microboard Processing, Inc. (Microboard), a world-class electronics manufacturer serving diverse and demanding market sectors, is pleased to be a recipient of Sierra Nevada Corporation's (SNC) Small Business Excellence Awards (SBEA). SNC has recognized Microboard as the 2018 "Woman Owned Small Business of the Year."
Microboard was nominated for SNC's SBEA by internal purchasing staff and was evaluated on factors including quality and on-time delivery. SNC, an aerospace and defense company that produces a diverse portfolio of technology solutions, takes time annually to recognize the small businesses that have provided exceptional value to its organization.
"SNC Procurement is dedicated to using small businesses to the maximum extent possible when placing orders for goods and services," explained Velinda Highfill, SNC's Small Business Administration manager. "The utilization of small business is not only a requirement of our Government contracts, it is also a very good business practice and a way to help grow the U.S. economy. We consider it an honor to make others aware of the excellent goods and services that small businesses have provided to SNC."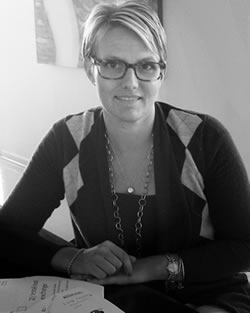 When receiving the award, Nicole Russo, Microboard's president and CEO said,
"We at Microboard are honored to be selected for this special recognition from Sierra Nevada Corporation. We highly value our relationship with SNC, which has been built over many years based on communication, trust and execution."
Nicole Russo, PRESIDENT AND CEO, MICROBOARD
Microboard is a registered Woman Owned Small Business founded in 1983 that offers electronic circuit card assembly and system integration services to Original Equipment Manufacturers (OEMs) in the military, medical, telecom, and industrial markets. For more information about Microboard, please visit www.microboard.com.
Sierra Nevada Corporation (SNC) is a trusted leader in solving the world's toughest challenges through advanced engineering technologies in Space Systems, Commercial Solutions, and National Security and Defense. With applications including navigation and guidance, communication and surveillance systems, electronic warfare, aircraft systems and telemedicine, SNC provides state-of-the art solutions to military and commercial customers around the world. SNC has been honored as one of the most innovative U.S. companies in space, a Tier One Superior Supplier for the U.S. Air Force, and as one of America's fastest growing companies. For more information, visit www.sncorp.com