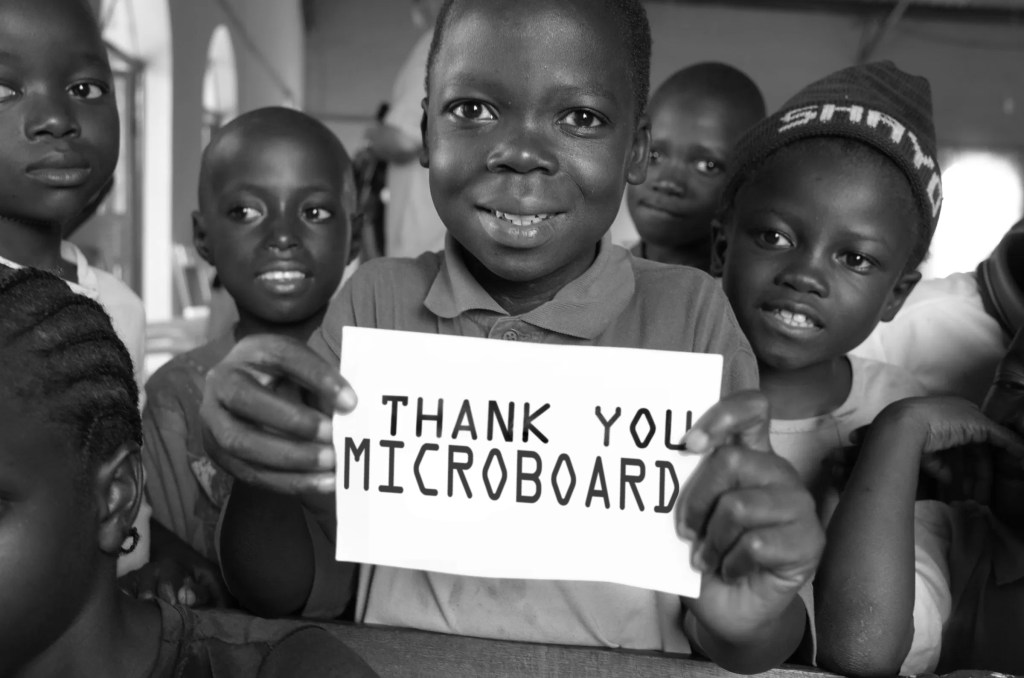 In keeping with its' 35+ year involvement in humanitarian aid, a team from Microboard will be revisiting northern Nigeria for the 5th time since 2017, in July and early August. Working in support of Peter Fretheim's City Ministries program to assist with critical refugee aid, transitioning, and resettlement, as well as an ongoing effort to establish new clean water sites in the drought-ridden states of Bauchi and Gombe, our team will be documenting progress and needs, and engaging in on-site project assessments. David Bongiorno from WorldServe International will be accompanying Microboard's team to survey future locations for deep water wells in the sate of Bauchi. Besides providing access to potable water, which is essential, these efforts also constitute water as a conflict mitigation tool that is having a parallel impact on the refugee crisis. As well, in the week leading up to this visit, our team will be spending time traveling to future deep water well sites in Ethiopia.
About WorldServe's clean water mandate, David writes: "Despite an inspiring and growing clean water effort in the last 25 years, there are still 844 million people living without access to clean drinking water. These people have much less access to safe water for bathing, cooking, cleaning, livestock and growing food. Women and children spend an estimated 200 million hours daily collecting contaminated and unsafe water, leading to nearly 2,000 child deaths per day due to water-borne illnesses. Our efforts, many of which are supported entirely by MPI's commitment to help reduce water scarcity in Central and Sub-Saharan Africa, are bettering millions of lives and aiding in reducing tribal and political tensions that are inseparable from the need."
Future updates will be posted during Microboard's time in both Ethiopia and Nigeria.