Microboard Celebrates 40 Years in Business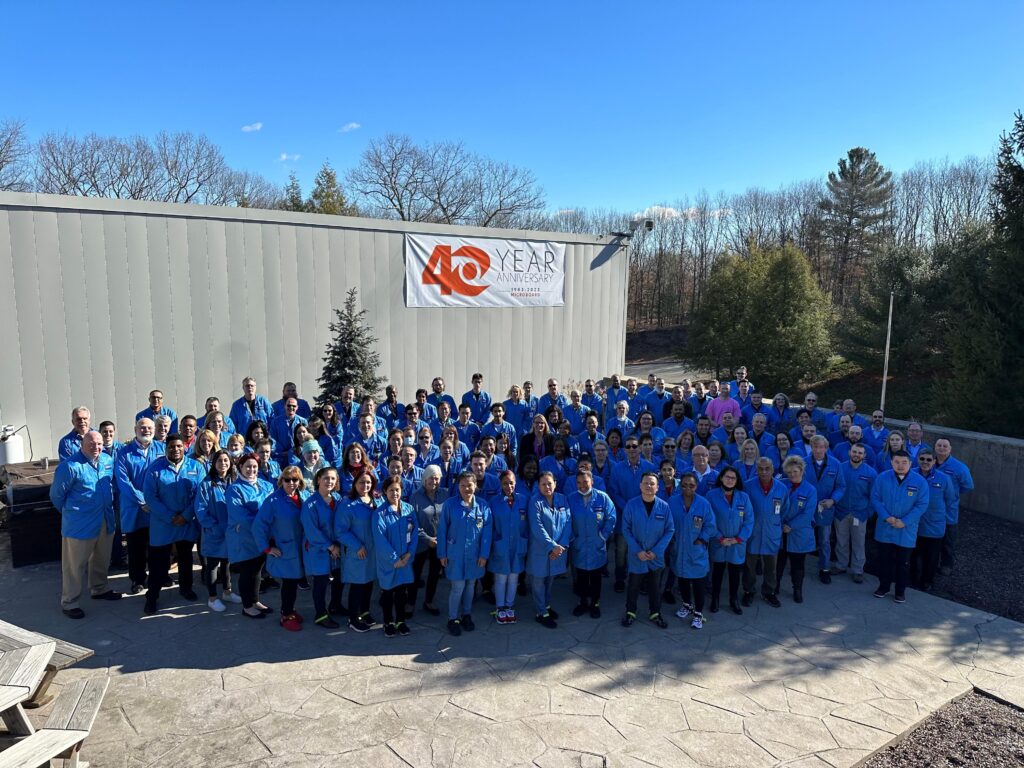 Microboard celebrates our 40th anniversary in 2023! Since Microboard was founded in 1983 by Craig Hoekenga, it has grown into a leading electronics manufacturing service provider (EMS), building some of the most advanced technology on the market. In the last 40 years, we have been devoted to providing consistent high-reliability and high-complexity manufacturing, maintaining flexibility, fostering innovation, and being responsive to customer needs and goals, with an emphasis on rigorous testing and quality.
In February 2023, Microboard kicked off our year-long 40th anniversary celebration with employees. President & CEO Nicole Russo, who grew up surrounded by the industry, spoke at the launch event and shared how she witnessed the company growing and evolving over the years. She told the story of how Microboard humbly began by repairing talking toys, coupon machines, and telephones on handmade wooden benches built by her grandfather. After pursuing her education, she worked her way up and became the second-generation President and CEO.
40 years later, Microboard has a strong engineering staff, RF test design team, leading-edge equipment, and software that is capable of building some of the most complex, challenging, and fail-critical boards in the world.
Since our founding, Microboard seeks to serve the people of the world. Whether that be employees, customers, suppliers, or the marginalized people located in crisis-impacted areas of the world. Our core mission has always been to support the world's poorest of the poor. Our consistent support to humanitarian work, whether it be providing wells, food, or medicine, is a significant and inseparable part of Microboard's culture as a company.
Throughout the year, Microboard will be hosting events to celebrate this milestone achievement! Coming up around the corner is our Carnival-styled Friends & Family Day where we will join together for numerous family fun activities, food trucks, facility tours, and distinguished guests!
40 years of brilliant together. Here's to many more.